As a Certified Life-Cycle Celebrant®, it's my job – and my joy – to capture the essence of your journey and find a way to communicate it to your guests. I want them – and you – to feel like you're beginning something special, surrounded by the people you love.
I'm based in Kelowna, B.C., and am an ordained Metaphysical Minister with the Canadian International Metaphysical Ministry and a professionally trained ceremony specialist with the Celebrant Foundation & Institute, New Jersey, USA. I'm licenced to perform wedding ceremonies anywhere in British Columbia. I love a good adventure so for any other type of ceremony, I'm up for anywhere!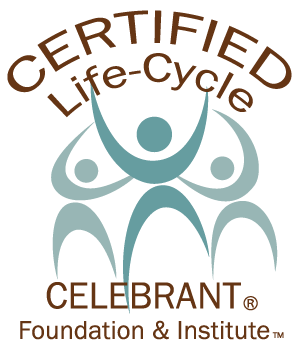 I'm committed to honouring your traditions and weaving them into a ceremony that reflects your beliefs and your values.
It's a privilege to be part of your new beginning.